Hvert år avholdes det mange spennende arrangementer og events på Mallorca. Flere av dem er internasjonale begivenheter, som finner sted på Mallorca hvert eneste år. Her på siden har vi samlet sammen noen av de største begivenhetene du kan delta i på Mallorca.
Trofeo S.A.R. Princesa Sofia Mallorca 2023 || 29. mars – 8. april 2023
Hvert år siden 1960 har seilsportseliten lagt til i bukten foran Palma de Mallorca, Palmabukten. Det seiles i flere olympiske båtklasser, som blant annet 49er og 470, men med tiden har det også kommet vindsurfing og kitesurfing på programmet. Det er den spanske Dronning Sofia navnet på det prestisjetunge kappløpet tar navnet sitt fra, og hun har flere ganger vært til stede for å overrekke medaljer.
Påmelding og mer informasjon finner du på den offisielle nettsiden.
Ironman 70.3 Alcúdia-Mallorca || 13. mai 2023
Ifølge arrangørene er Mallorca 70.3 et av verdens mest populære Ironman-løp på distansen 70.3. Distansen 70.3 henviser til løpets samlede lengde i imperiske miles, som tilsvarer 113 kilometer. De 113 kilomerne fordeles på 1,9 km svømming i Alcudia-bukten utenfor stranden Port d'Alcudia, 90 km sykling i det skrånede terrenget på Mallorca og til slutt 21,1 km løping i Port d'Alcudia.
Se mer informasjon om løpet på Ironmans' offisielle nettside.
Mallorca Live Festival 2023 || 18-20. mai 2023
Mallorca Live festival blir større og større for hvert år. Festivalen avholdes i utkanten av festbyen Magaluf, hvor det vartes opp med musikk fra over 50 artister og band på flere ulike scener. I 2023 er hovednavnene The Chemical Brothers, The Kooks og Quevedo.
Se alle artistene som opptrer på Mallorca Live Festival sin offisielle nettside.
ATP 250 Mallorca Championships – tennis || 20. juni – 1. juli 2023
Mallorca Championships startet som en del av ATP 250 touren i 2021. Turneringen spilles på gressbaner i Santa Ponsa, og vil for mange fungere som en forberedelse på Wimbledon, som er verdens mest prestisjefylte tennisturnering på gress.
Tidligere vinnere av turneringen er Daniil Medvedev og Stefanos Tsitsipa. I 2023 deltar blant annet Nick Kyrgios.
Se mer på den offisielle nettsiden.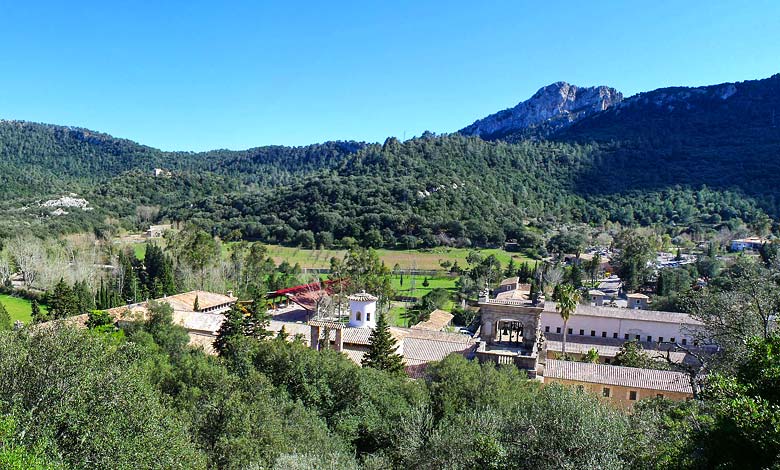 Des Güell a Lluc a Peu – pilegrimmenes natt || 5. august 2023
Hvert år en kveld i august drar mer enn 10.000 mennesker på en pilegrimstur fra Palma de Mallorca til klosteret i Lluc. Deltakerne er både lokale og turister i stort sett alle aldre, og gåturen er på rundt 43 km. Det sies, at de fleste mallorcanere på et eller annet tidspunkt prøver styrken ved å delta på Des Güell a Lluc a Peu.
Spansktalende kan lese mer på den offisielle nettsiden.